-

History

-

Virginia Oldoini was born in 1837 into a noble family, she was the daughter of the Marquis of La Spezia Filippo Oldoini and of the Marquise Isabella Lamporecchi, she was beloved and highly pampered from an early age. Confident in herself and without shame, she soon realizes she has an enormous power: beauty, so she soon learns how to use it. She married at the age of seventeen with the young Count of Castiglione and with him arrived at the court of King Vittorio Emanuele II of Savoy. She immediately was noticed by all, but above all by his distant cousin, Count Camillo Benso di Cavour who was looking for a way to convince the French emperor Napoleon III to plead the cause of free Italy. Faced with Virginia's unscrupulousness, Cavour realizes he has found his secret weapon and sends the young countess of Castiglione on a mission on behalf of Italy. In France Virginia seduces Napoleon and prepares the ground for what will be the second war of Italian Independence and the unity of the Italian people.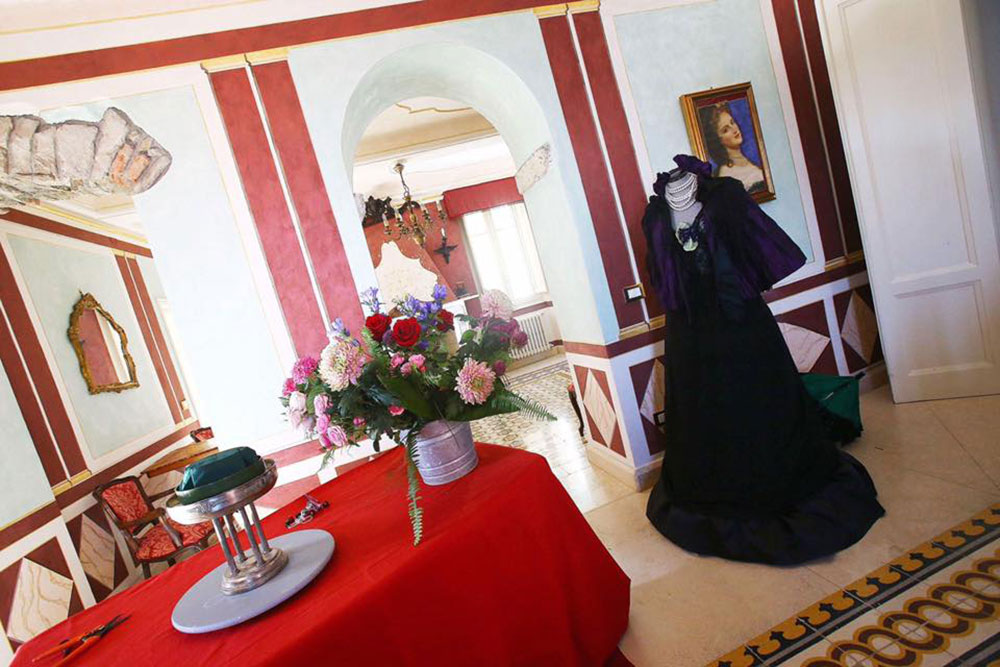 The Portrait of the Countess.

Absolute vanity

She was certainly not considered a nice person by her contemporaries, but she cared little for it. Instead it was considered the most beautiful woman in Europe, in the middle of the 19th century: courtesan, narcissist and muse of herself, the Countess of Castiglione was certainly an example of absolute vanity. Virginia Oldoini also cultivated the cult of her beauty, through hundreds of elaborate photographs, of which she also designed the scenography.

400 Portraits

Fascinated by photograpy, she she was portrayed by the Mayer & Pierson studio, that was appreciated by all the Parisian nobility. In years when photography was still in its infancy, the Countess collected a series of portraits The Countess collected a series of portraits that would make even the most avid selfie enthusiast of the day pale. The countess had more than 400 portraits, a huge number for that period in which the photography was very expensive for both printing and production times.
The Count's studio
In the Count's studio there is his library and collection of ledgers where he noted everything concerning the management of the villa. Francesco Verasis, count of Castiglione, an Italian nobleman and politician, married Virginia Oldoini when he was 17 and left her after three years of marriage. From his marriage, he had one children, Giorgio, born the year after his marriage and grew up far away from his mother.